Setting Thunderbird 2013
From MerlinWiki
Instructions for setting Thunderbird
In default setting, Mozzila Thunderbird downloads and saves all emails localy.
These two steps fix this "mischief".
  1. In Menu->Preferences->Preferences->Advanced please uncheck item "Enable Global Search and Indexer".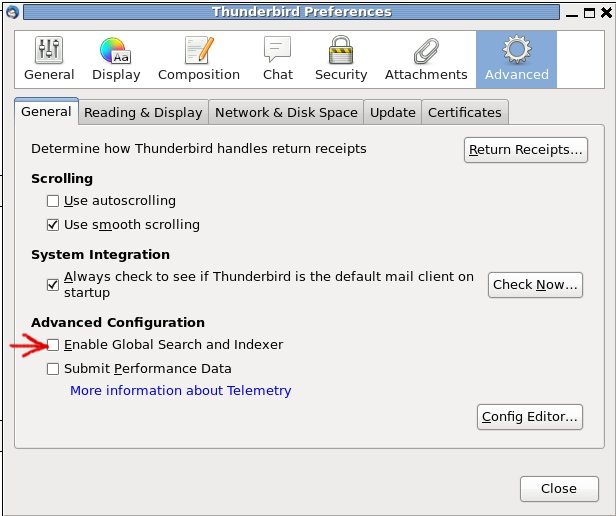 2. In Menu->Preferences->Account Settings->Synchronization & Storage please check "Synchronize the most recent" and set 30 Days.
     In the same window, check "Don't download messages larger than" and set 50 kB.